Visit Our Retail Store for an Unforgettable Shopping Experience!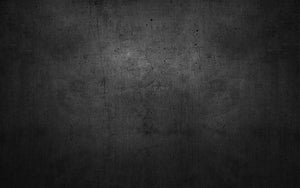 6000 Babcock Blvd, Suite 101, Pittsburgh, PA 15229
Dear CW Family,

At Commonwealth Nutrition, we pride ourselves on offering a curated selection of protein, creatine, vitamins, and other nutritional products that cater to your needs and goals. Our retail space has been designed to provide you with a warm and welcoming environment where you can explore, discover, and find exactly what you're looking for.
Our primary emphasis lies in nurturing our retail establishments, a strategic endeavor that allows us to curate and deliver the utmost in customer experiences. Our physical location serves as the quintessential touch points where we endeavor to exceed your expectations and leave an indelible mark of satisfaction.
Through our dedicated commitment to these brick-and-mortar settings, we aim to not only meet but consistently surpass your expectations, thereby ensuring that each interaction with our brand is nothing short of exceptional.

Here's what you can expect when you visit us:

Personalized Assistance: Our friendly and knowledgeable staff are here to assist you every step of the way. Whether you need help finding the perfect protein or have questions about your fitness goals, we're here to help and make your shopping experience enjoyable.

Exclusive In-Store Deals: As a thank you for your continued support, we're excited to offer exclusive in-store promotions that you won't find anywhere else. Take advantage of these special offers and get more value for your money.

Touch and Feel: There's something truly special about being able to see, touch, and feel the products before making a purchase. Our store allows you to interact with our items firsthand, ensuring you make informed decisions.

Community Connection: Shopping at our retail store isn't just about buying products—it's about being part of a community. Connect with fellow shoppers, exchange recommendations, and enjoy a unique social experience.

Instant Gratification: No waiting for deliveries or uncertain delivery times. When you shop in-store, you can take your purchases home with you immediately, adding a touch of instant gratification to your shopping adventure.

We can't wait to welcome you to our store and provide you with a memorable shopping experience. Our doors are open from 10AM to 7PM every weekday and 9AM to 5PM Saturday and Sunday. If you have any questions or want to learn more before your visit, don't hesitate to reach out to us using the contact form below or by phone using the number listed.

In the meantime, you can stay connected with us on Instagram, Facebook, X (formally Twitter), Pinterest for updates.

We look forward to seeing you soon.

Best regards,

Commonwealth Management Team
sales@commonwealthnutrition.com
6000 Babcock Blvd, Suite 101
Pittsburgh, PA 15229
412-587-5426
OUR LOYALTY IS WITH YOU
Loyalty, a potent and enduring attribute, originates from the deep wellspring of dedication, commitment, and perseverance.
In a manner analogous to the demanding path of achieving physical fitness through relentless toil and unwavering dedication, loyalty necessitates a resolute and unswerving allegiance, as well as an unwavering and fervent devotion.
It transcends mere affiliation, embodying a profound willingness to traverse the tumultuous terrain of life alongside a person, cause, or ideal, irrespective of the challenges that may arise.
Just as a dedicated athlete exhibits consistent effort to sculpt their body and enhance their capabilities, an individual of loyalty embodies an unwavering commitment that persists even in the face of adversity.
This allegiance extends beyond fair-weather circumstances, enduring through the storms and trials that life inevitably brings. Just as a seasoned athlete doesn't falter in their training regimen when faced with hurdles, a loyal individual remains steadfast, resolute, and unyielding in their support, regardless of the obstacles that emerge.
Loyalty encompasses a harmonious alignment with one's inner compass of values and principles. It isn't a passive allegiance; rather, it is a dynamic force that propels one to uphold their convictions and maintain their integrity.
This steadfastness in the face of temptation, doubt, or external pressures showcases the moral fortitude that loyalty embodies.
Loyalty serves as a bridge that connects individuals and ideals, fostering an unbreakable bond that elevates relationships and nurtures the growth of causes. Just as a disciplined athlete reaps the rewards of their perseverance, a loyal person cultivates profound connections and a sense of purpose that transcend the mundane.
This enduring attribute stands as a testament to the power of commitment and the resilience of the human spirit, reminding us that in a world of shifting allegiances, unwavering loyalty remains a beacon of constancy and a testament to the strength of human character.
At Commonwealth Nutrition, our steadfast loyalty is to you.